News & Announcements
Win a $50 Visa Gift Card!
11/5/2018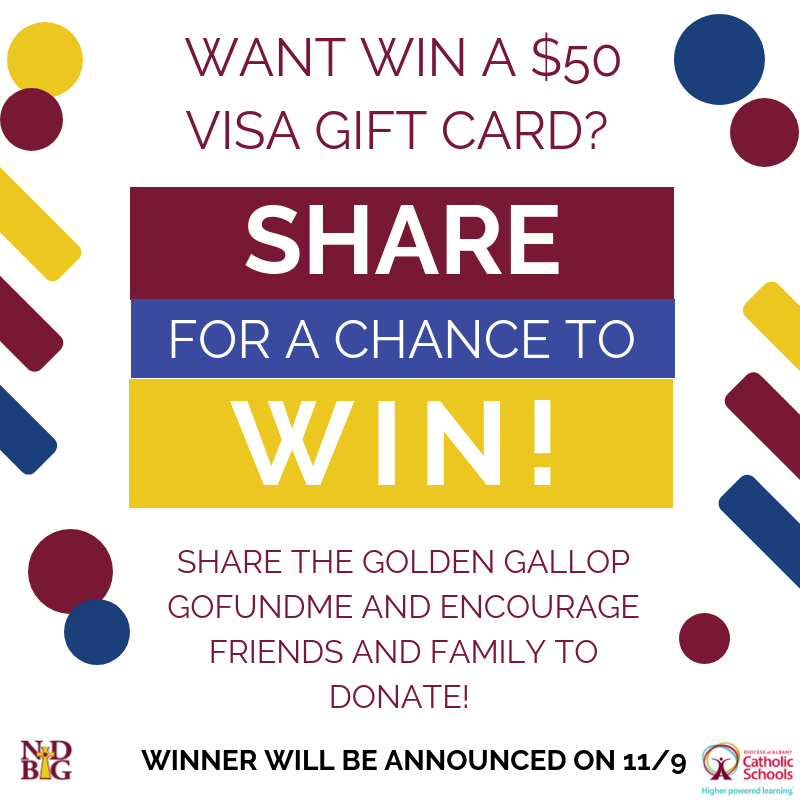 ND-BG COMMUNITY:
Would you like to win a $50 Visa Gift card? Share our post on Facebook to enter!
Encourage friends and family to sponsor your child's Golden Gallop walk! If not fundraising for a family or child, feel free to share anyway! All are welcome to enter.
TERMS AND CONDITIONS:
- Winner will be chosen on Friday, November 9.
-If donating for a child or family, please indicate the recipient in the comments.
- Please make sure shares are public.
---